Well, I can't believe Halloween is already over and it's November!!! I figured this is as good as time as any to show you may favorite products this month.
I have just hit pan on this foundation. I love the Maybelline Dream Matte Mousse because it covers all of my breakouts. I just ordered another one online. The shade I get is two to three shades darker than my natural skin tone, but it gives me a natural tan which I love. Especially, cause it looks good all year long.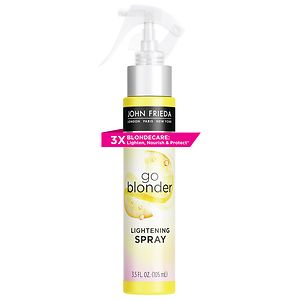 Another product that is keeping my summer look. It lightens blondes hair in 3-5 uses. It is permanent, but I love it! I'll have a review to follow.
With the Lightening Spray comes the matching shampoo and conditioner. I have not noticed as big as a change in hair color as the spray, but I'm sure it is helping.
This is the prettiest color!!! I have been looking for a deep purple hue, and OPI makes the most pretty shades.
A final product I'm loving is e.l.f.'s shimmer palette. I ordered it online, and I believe it was only $3.00. I use the white shade to enhance the corners of my eyes. I then blend the pinks to enhance my cheek bones. It contours my face perfectly.
Well, that's my top 5. Hope everyone is having a great start to November!!! Have a good weekend!
And remember to ~liveoutloud